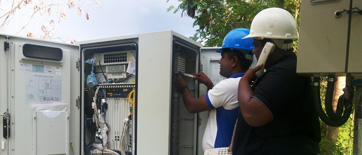 Out Side plant Business
Our main business activity is Planning, Designing and the construction of Outside Plant projects for Telecom Carriers. This includes following key areas.
FTTH (Fiber-To-The-Home)
Fiber optic cable developments
Copper cable developments
MSAN installation & Cutover related works
Telecom Network shifting works
Maintenance and other related works
New sub scriber Connections (including IPTV installation)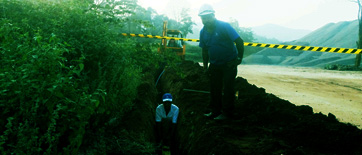 Our Road to success (History)
Our outside plant business was started in 1993 as project management and consultancy services to SLT, and it has acted as the project implementer for the largest ever telecom infrastructure project undertaken in the country, the 150k Telecom Development Project with an investment of $ 220 million. This included implementing state of the art technology in telephone exchanges and microwave and optical fiber cable transmission networks throughout the country.
We started project implementation works for Sri Lanka Telecom in 2010 from Matale and broaden our operations to Kandy, Gamploa, Hatton, Galle, Hambanthota, and Colombo Areas. Our OSP main site office is situated at Kaduwela, and we got site offices at Matale and Galle.